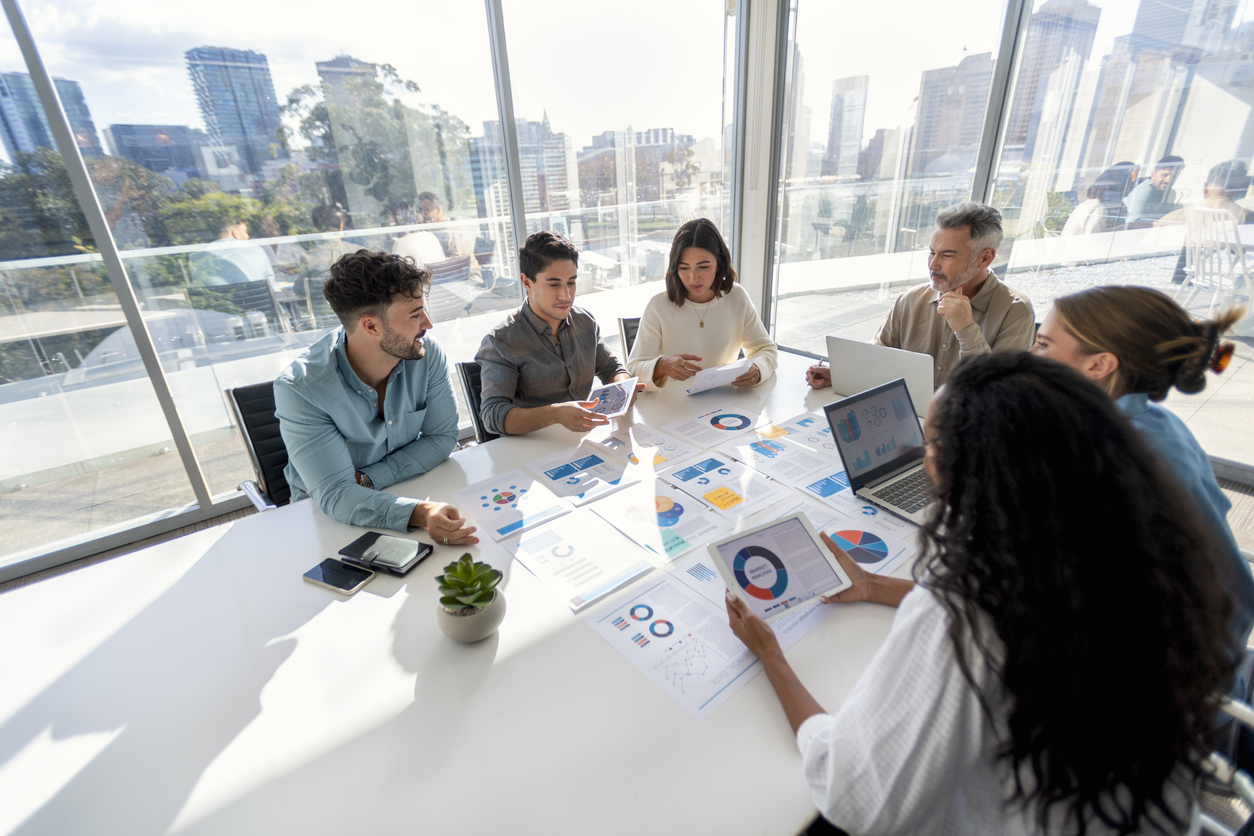 Steve DeBiasi explores how diversity at the top can be the most effective strategy for developing a strong leadership team.
If there is one piece of advice that I could offer anyone tasked with building an administrative leadership team for a medical practice, it would be to embrace diversity of expertise, experience, and thought.
Let me share why.
When working within medical practices, I came to the table with a business background and mindset as an expert in healthcare administration. During my time in these roles, I was fortunate to always have a nurse who would manage and lead the clinical staff in ways that I could only dream to achieve. As seasoned professionals on the clinical side of medicine, these nurses had expertise and experience that helped bridge that gap from business to practice. By contrast, some organizations choose to hire a team comprised exclusively of finance professionals as practice administrative leaders in the hopes that having numerous financial experts will help with enhancing the practice's bottom line. However, it's my opinion that hiring individuals with similar, overlapping experiences is not nearly as effective as a few with a diverse range of skill sets.
Diversification of skills and experience is key to building an effective leadership team. This process should feel like creating a symphony. While a stage full of violinists can certainly produce beautiful music, the entire experience is transformed and elevated when you add percussion, woodwinds, and brass to the mix. Similarly, by diversifying areas of expertise among your leadership team, you've now developed the ability to create a richer experience for patients and staff.
When it comes to medicine, there isn't a homogenous patient. We serve diverse communities. And to best serve our communities, it's particularly important to embrace the diversity of thought, life-experience, and problem-solving techniques. Furthermore, organizations should never overlook diversity of race, gender, age, and sexual orientation within their leadership teams.
While some might view this as a move made simply for optics, there's a much more important reason behind the decision to embrace this kind of diversity. Diversity is best realized when we hire people who are willing to respectfully disagree. While we all love to be right, no one can hit a home run every single time, and we all need to know when we're a little off base. By learning to hear and appreciate additional or alternative perspectives, success becomes more attainable. So always speak up when you see things differently and listen when someone else has something to share.
As Malcolm Forbes, the originator of Forbes Magazine says, "Diversity is the art of thinking independently together." That idea lives at the heart of every effective leadership team.
The opinions and views expressed in blog posts on Curi's site belong to and are solely those of the individual author, and do not necessarily reflect those of Curi Advisory or Curi Advisory's parent or affiliated companies or their members, insureds, clients, customers, or partners.