Getting Back to the Courtroom to Defend Good Medicine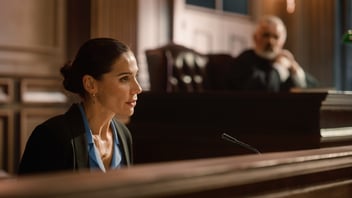 In March 2020, much of the world was brought to a standstill as the COVID-19 pandemic sent daily operations to a screeching halt.
As a result, courts across the United States were closed without an end date in sight, forcing many lawsuits to become indefinitely postponed. As some jurisdictions began to reopen, criminal and family cases often took precedence, leaving a significant backlog of medical malpractice liability (MPL) cases awaiting trial. Since last March, most courts throughout our footprint (except for New Jersey) resumed trying MPL cases, but even nearly a year later my team and the doctors that we serve can all still feel the effect of this sudden shutdown.
After dealing with years of court closures due to the pandemic, it's been so refreshing for our team, defense counsel, and physicians to be back in the courtroom defending good medicine. As a result of these closures, physicians have been forced to wait an additional 18-24 months beyond the normal 2-5 years it takes from the suit filing date to trial to have their cases brought to trial. During this long period, many defendants and experts have retired and various changes to plaintiff arguments have caused us to have to re-think our defense strategies, editing them to suit the new landscape as we continually assess each individual case.
It's always been our philosophy to defend good medicine, and for many doctors, waiting for the opportunity to clear their name can be an extremely stressful situation. Last month, after seven years of delayed discovery and three continuances, one of our insured physicians received his long-awaited defense verdict in just 17 minutes. The sense of relief was overwhelming. Justice once again prevailed, and the physician was able to put the case behind him. There is nothing like the post-trial celebration, hugs, and tears of joy that are shared by the physician, defense counsel, and claims examiner who have been living with the case for years. We put our hearts and souls into defending our physicians, and after many years of closures and delays, finally having the opportunity for these cases to be heard is incredibly satisfying for everyone involved.
However, celebration for an individual win often must be short-lived. For our attorneys and claims teams, these post-pandemic years mean back-to-back trials and increasing pressure from judges to resolve cases. Despite the courts being closed in January and February of 2022, last year we were able to try 32 cases to verdict with an 84% win rate, and in 2023 we anticipate trying 40-50 cases. Now is the time for us all to be patient and let the process work. It's our hope to clear the backlog of MPL cases by the end of 2024, and after kicking off the year with three successive wins—we're off to a great start!
We are so grateful to our physicians who have been patient during this extended process, and we remain proud of the courage, determination, and patience they have all demonstrated. Their patience, and for many, their willingness to come out of retirement to defend their care, has proven successful. They have been waiting a long time for justice to be served and deserve nothing less than the top-notch defense that Curi provides.
About the Author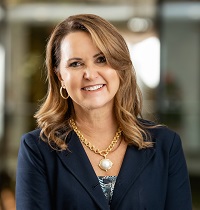 Kristi Wright
Kristi Wright, CPCU, AIC, is the Senior Vice President of Claims at Curi Insurance, and has been with the Curi organization for 13 years. Kristi earned a BA in Economics from the University of Virginia and will complete her MBA from the University of Illinois in Fall 2023.