What's Curi's Secret to National Growth? A Well-Defined Distribution Strategy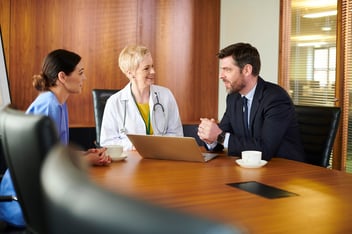 Gabe Roco explains how Curi was able to extend its footprint into new territories while delivering the same quality partnership to medical professionals nationwide.
Over the past few years, Curi has been going through massive expansion across the U.S., bringing our services to physicians and medical professionals nationwide. With this growth, we've had the opportunity and resources necessary to not only bring our insurance offerings to members throughout the country but grow our portfolio of services to better serve existing members and clients. This didn't happen overnight, and careful planning allowed us to develop an effective strategy to not only grow our business, but make sure that our members will never sacrifice the high-quality customer experience that we pride ourselves on. To achieve this, we knew that we would need a well-defined distribution strategy.
So why is a well-defined distribution strategy crucial for growth? Before we answer that question, let's go through what our options are. The three main strategies to choose from are as follows: direct channel, broker channel, or some form of a hybrid. There are pros/cons to all the above options. The direct channel provides us, the insurance carrier, more control over the customer experience. However, with this strategy, growing and scaling becomes much more difficult to attain. Conversely, when we work exclusively through brokers, we cede some control over to our business partners to sell/service our mutual clients. While we give up control over our members' experience, in return, explosive growth is much more within our grasp. Further, when we carefully select those partners to do business with, it becomes more about collaboration and working as a team to service our mutual client. Lastly, one may be led to believe that a hybrid model gives you the best of both worlds, but when done incorrectly, it can show a lack of commitment to our partnership, putting us in competition with one another.
At Curi, we've had a long 45+ year history of working directly with our members in North Carolina. And when we stepped on the MidAtlantic soil in 2016 via acquisition, we were presented with a hybrid model that the legacy organization used in that marketplace. With careful planning, we've been able to successfully honor our history and continue to offer new and existing members with a high-quality, personal experience, while simultaneously committing to our broker partners on a go-forward basis. We continue to work diligently with our members in North Carolina via our Member Services team, however, in every other state that we now operate in, we now exclusively work with 70+ broker partners who are out there spreading the Curi word. In other words, all our growth outside of North Carolina is being driven by our trusted broker partners. That said, our Member Services professionals continue to offer clients in all states with the personal level of service that has underpinned Curi's mission. Since we made our pivot to this exclusive broker channel, we have achieved over $60m in new business premium revenue since 2018. When you look back at our company history, one would suggest that type of growth would have otherwise been unattainable. As we grow, we've been able to increase our profitability and diversify our portfolio to protect investments, increasing our ability to pass on a significant portion of our profits to Curi members through our Legacy Fund and dividends.
There's no right or wrong answer when it comes to selecting your distribution strategy. I would suggest that it must start with developing a goal. For us, several years ago, that goal was, and continues to be, to insure more physicians and insure them better than anyone else while maintaining the highest level of customer experience possible. With that goal in mind, selecting a path to get there became rather easy and straightforward, and maintaining our commitment to that strategy is what the business development team is asked to do each and every day. And as for our members, we remain committed to the knowledge that success is always better when it's shared, keeping their best interests in mind every step of the way.
About the Author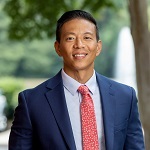 Gabe Roco
Gabe Roco is Senior Vice President of Business Development for Curi Insurance, responsible for distribution and business development of our medical professional liability products through our channel partners. Before joining the company in 2013, he led sales and growth efforts for a physician-owned medical malpractice insurance carrier based in New Jersey. Gabe graduated from Kean University with a BS in Business, Management, and Marketing. He lives in the Raleigh, NC area with his wife Joanne and their two young children.