"Care of the patient requires Care of the Provider"—Lessons Learned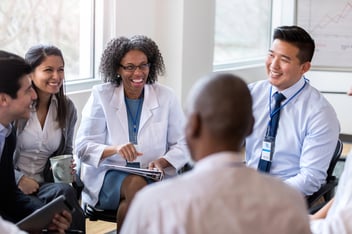 Today's physicians are facing many challenges. Things like burnout, career disinterest, turnover, early retirement, financial pressures, and increasing costs with decreasing patient satisfaction—to name only a few—remain top-of-mind for doctors everywhere. And as they take on these growing challenges, it's important to recognize that focus on the well-being of medical professionals is a necessity, not a luxury.
The need for well-being as a component of good practice management is not a new concept. Various resources published in medical journals, such as The Importance of Well-Being and Care of the Patient Requires Care of the Provider, have documented the significance of having well-being efforts in place at medical organizations. The latter discusses a "triple aim" approach to well-being: to enhance the patient experience, improve population health, and reduce overall costs. Many practices have adopted these and similar principles but continue to see the prevalence of burnout climb in both physicians and healthcare teams.
The Harvard Gazette estimated that the annual cost of Physician burnout for the healthcare system was $4.6 billion in 2019 (Powell, 2019). And yet, physicians are not alone in their struggles with burnout. Administrative, support, and healthcare staff all face the same increased pressures of doing more with fewer resources. Many feel that with everything focused on keeping their heads above water, there seems to be no time or energy left to focus on much else. It begs the question; how can a practice and an organization move the needle in the opposite direction?
As resources suggest, there is a clear and prevalent need for the addition of a fourth aim. This aim being: 4) Improving the work life of healthcare providers, including clinicians and staff. But where can they start? Practices looking to improve must be willing to incorporate reasonable and realistic well-being strategies to support the ever-increasing demand upon healthcare teams.
A great place to start for any organization or physician practice is the AMA Steps Forward ® Program. This program, created by the American Medical Association, provides step-by-step toolkits to support the incorporation of well-being into medical practices. Tools include resources to combat Physician and Provider burnout, EHR improvement tools, resources to improve patient care, and much more. The benefit of incorporating well-being into your practice includes improvements in recruitment and retention, patient satisfaction scores, physician engagement and career satisfaction, care team relationships, patient quality and safety, and ultimately—your bottom line.

The challenge I propose for all practice administrators, physicians, and leaders is to take the time to evaluate the needs of your organization and aim to incorporate efforts to preserve the well-being of your ENTIRE healthcare team as a core tenant of your organizational structure. Care for your providers by equipping them with the tools and resources they need to succeed.
The opinions and views expressed in blog posts on Curi's site belong to and are solely those of the individual author, and do not necessarily reflect those of Curi Advisory or Curi Advisory's parent or affiliated companies or their members, insureds, clients, customers, or partners.
About the Author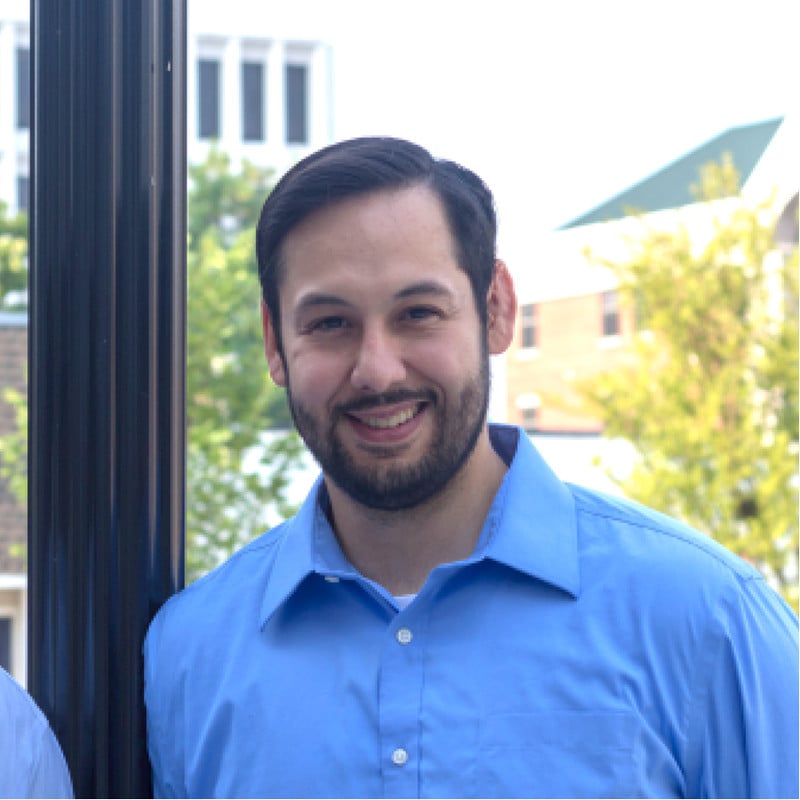 Chuck Chapa
Chuck is an experienced Wellness Program Manager and U.S. Army Combat Veteran, with eight years of experience in the field of Health Promotion and Well-Being, working with a variety of organizations in both the government and private sector markets. Chuck holds a B.S. in Health Promotion with a minor in Nutrition from Appalachian State University. He is a Nationally Certified Health Education Specialist CHES, a Certified Mental Health First Aid Instructor, holds several certifications in Wellness Program Management from both the National Wellness Institute and The Chapman Institute. Chuck is passionate about helping the groups he serves improve their health and benefit literacy through strategies and programs targeted to provide overall positive outcomes.