Early Career Planning for Lifelong Financial Wellness That Suits YOU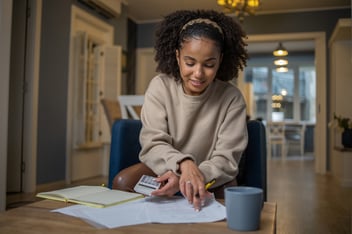 Guest author, Katie Strother, discusses how early-career financial planning can help professionals maintain lifelong confidence in their financial wellness.
Individuals who are just starting their careers may feel a range of emotions as they begin what is sometimes their first full-time job. While it is tempting to focus on the near term – "What am I going to buy with my first paycheck?" – spending some time thinking about your financial future early in your career can pay off in a big way. The concept of "time value of money" is an important thing to understand early in your career. This concept can be simply explained in this way – investing a little over a long period of time is better than investing a lot over a short period of time. It's my hope that by understanding savings and investing, young professionals will be better equipped to plan for their future ahead of time so they can move forward in their careers and their lives with confidence.
Where to Begin
While planning for a strong financial future is not a one-size-fits-all approach, there are several basic concepts that a new investor should keep in mind when starting out:
What are your goals?

Do you need to pay off debt, build up your cash reserves for emergencies, or save for a major purchase? Do you want to prioritize charitable giving, saving for retirement, or budgeting for personal hobbies and interests? Whether your current focus is on when you can buy your first house or how you're going to afford to travel more, the first step to building a strong financial future is to clearly identify YOUR goals rather than building a financial plan based on what others have prioritized.



How much do you have available to save?



Are you aware of how much money is coming in versus how much money is going out each month? To maximize your ability to save, you may need to begin tracking your expenses so that you are aware of how exactly you are spending your money. My colleague, Frances Cronlund also recently penned a blog post discussing the importance of budgeting and where to begin building your own personal budget, titled "When Budgets Need to Budge." I strongly suggest you give it a read to learn how you can get started!


Are you prepared for a financial emergency?

It's important to begin building a cash reserve that can be used in case of an emergency. It may seem like a waste of time to build a cash reserve when you think you should start investing right away, but in the event that your car breaks down, you find yourself in need of an unexpected costly repair, you have to take a trip to the emergency room, or have any other unanticipated costly emergency, you will be glad that you took the time to build up a cash emergency fund.


Are you taking full advantage of your employer matching contribution?

They say there's no such thing as "free" money, but too often, people are missing out on just that. As a part of their retirement benefit plans, many employers offer a matching contribution to their retirement savings. If an employer matches 100% of the first 4% of your salary and you are only contributing 2% of your salary, you are missing out on a 2% matching contribution. If your budget allows, it is a good idea to contribute at least up to your employer's match so that you're never leaving money on the table.


What is your time horizon and tolerance for risk?

Two questions that every investor should ask related to investing in the market are "how long do I have until I need this money?" and "what is my tolerance for risk?" Retirement accounts are typically designated for just that purpose—retirement. A young person in their 20s has a long-time horizon until retirement, but not every person has the same tolerance for risk. Will a drop in the value of your account due to market conditions cause you to worry or keep you up at night? If so, your risk tolerance may be lower that someone else whose time horizon is the same. There's no "right" or "wrong" answer here, this is about what will make YOU feel more secure and confident in your financial wellness.
At the end of the day, regardless of age, financial wellness is an extremely personal thing. Whenever I work with clients, I urge them to understand their personal relationship with money beyond what the latest article shares you "should" be doing, because financial security and confidence is unique to every person and every circumstance. Working with a financial planner early in your career can help you navigate your lifelong financial journey in a way that feels uniquely "you" and brings you peace of mind and confidence at every stage of life.
Disclosure: Curi Wealth Management, LLC, dba Curi Capital, is an investment adviser in Raleigh, North Carolina. Curi Capital is registered with the Securities and Exchange Commission (SEC). Registration of an investment adviser does not imply any specific level of skill or training and does not constitute an endorsement of the firm by the SEC. Curi Capital only transacts business in states in which it is properly registered or is excluded or exempted from registration. A copy of Curi Capital's current written disclosure brochures, filed with the SEC, which discuss, among other things, Curi Capital's business practices, services and fees, are available through the SEC's website at: www.adviserinfo.sec.gov.
About the Author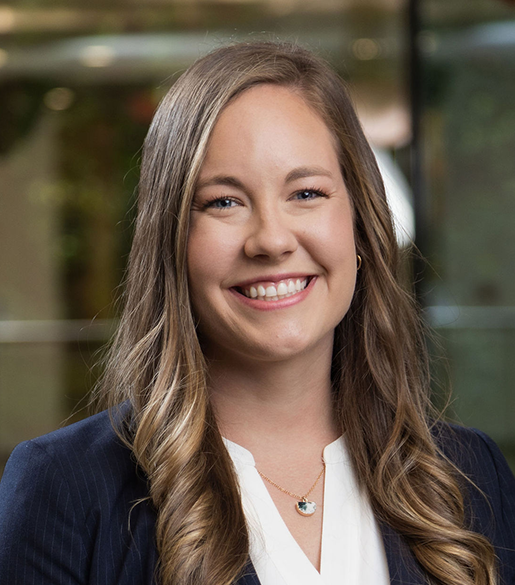 Katie Strother
CFP®
Katie serves Curi Capital as a Wealth Advisor, following the acquisition of Park Ridge Asset Management. Prior to joining the Curi Capital team, Katie was an Investment Associate with Park Ridge Asset Management for seven years, up until the acquisition. Katie graduated Summa Cum Laude from Liberty University in 2015 with a BS in Business Administration, with a focus in Financial Planning. She also earned her Certified Financial Planner™ designation.