Taking a Niche Approach to Wealth Management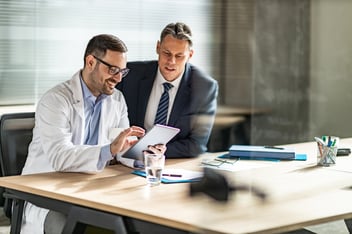 The wealth management industry is big, and it's easy to see why. According to the Federal Reserve, at the close of 2021, the cumulative U.S. household net worth topped $150 trillion for the first time in history (though it since decreased to $143 trillion as of September 2022), and many Americans turn to financial professionals for help preserving their wealth. Building and maintaining wealth comes with risk, uncertainty, stress, responsibility, and a need for proper planning, and it's critical that individuals find financial professionals that have the knowledge and resources that will meet their unique needs. When it comes to financial planning, one size certainly does not fit all, and firms that have an established niche are often more equipped to handle clients on an individual level.
To help individuals navigate their financial health, the U.S. Bureau of Labor Statistics estimates there are nearly 300,000 financial advisors in the country—and that doesn't include tax accountants, trust and estate attorneys, and other financial professionals. From my perspective as a wealth management professional and executive for over 20 years, this volume of opportunity and fragmentation requires thoughtful, intentional strategy that starts with a client's goals and agendas. But how can they know where to turn for truly sound advice?
Too often, companies focus on what they can sell to a consumer by asking themselves "What product or service can I create and then hope people will buy?" — and the financial services industry is not immune to this trap. In my experience, professionals that take a more empathetic approach to genuinely exploring and understanding clients' problems and identifying opportunities can establish greater trust and grow a more mutually beneficial long-term relationship. However, this kind of dedication takes greater focus on smaller areas of the market.
Differentiation has been a big topic in the wealth management space for at least a decade now. The emergence of the independent, fiduciary Registered Investment Advisor (RIA) model gives consumers more options and choice, providing them with individualized advice for investment advice that is tailored to their unique interests. However, firms inclined to differentiate by the products they create or by making a prediction about the future of the market are playing with fire and rely too much on external factors that are beyond their control.
Building a Niche Approach
This is where I challenge myself and other firms to pivot and truly focus on the client. The paradigm shift of imagining yourself in the clients' situation is a relationship-driven approach to engagement. It sets the tone for a partnership that is built on understanding and trust. When learning how to serve a niche client segment, or multiple client segments, I believe there are four important questions to consider:
"What arises in a person's life that causes them to seek financial advice?"
"What can we do better than everyone else?"
"What services will help clients achieve their desired goals?"
"Are we equipped to execute the job in a proactive and effective manner?"
In the case of Curi Capital, we have been more specific with the first question, "What arises in a physician's life that causes them and their family to seek financial advice?"
In this exploration, we have discovered that there is a series of ongoing opportunities and challenges physicians and other healthcare professionals face that give advisory teams the opportunity to add value over decades. A wealth advisor with a physician-focused client base can develop understanding and expertise throughout all stages of their career with specific goals in mind, such as student loan debt repayment, workplace retirement plan selection, implementing asset protection strategies, deciding between operating independently or within healthcare system, and transitioning practices to the next generation of physicians in retirement—to name just a few.
Whether it's a physician or any other professional, understanding and meeting clients where they are creates a genuine bond between the advisor team and the client. At Curi Capital, our extensive experience with physicians throughout the lifecycle of their careers gives us the unique ability to understand their needs on a granular level and help them not only achieve their goals, but identify opportunities for further growth and success, and the relationships we form along the way are what make us feel privileged to serve this community.
The opinions and views expressed in this blog post belong to and are solely those of the individual author, a representative of Curi Capital, and not of Curi Capital's parent or affiliated companies or their members, insureds, clients, customers, or partners.
Disclosure: Curi Wealth Management, LLC, dba Curi Capital, is an investment adviser in Raleigh, North Carolina. Curi Capital is registered with the Securities and Exchange Commission (SEC). Registration of an investment adviser does not imply any specific level of skill or training and does not constitute an endorsement of the firm by the SEC. Curi Capital does not provide tax or legal advice and only transacts business in states in which it is properly registered or is excluded or exempted from registration. A copy of Curi Capital's current written disclosure brochures, filed with the SEC, which discuss, among other things, Curi Capital's business practices, services, and fees, are available through the SEC's website at: www.adviserinfo.sec.gov.
About the Author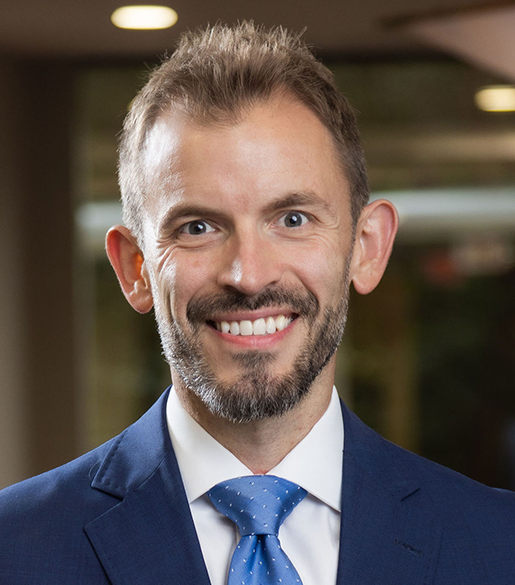 Dimitri Eliopoulos
Dimitri Eliopoulos is the Chief Executive Officer of Curi Capital. He joined the company in 2020. Prior to joining Curi Capital, Dimitri spent nearly 15 years at RMB Capital, a leading investment advisory firm based in Chicago, where his final role was Partner and President of Wealth Management. He has a BS in Finance from DePaul University and an MBA from Kellogg School of Management at Northwestern University.